Goal setting plan
1. What is my goal?
I want to feel happier
2. Where am I at just now?
Date: 23 March
3. My action list
By when?
Spend time with my grandchildren
Meet my friend regularly for coffee
Go for a swim
Action
Meet Susan Tuesday, 10am café
5. What's next on my list?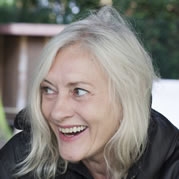 Now Rosie has carried out her action i.e. Meet Susan on Tuesday at 10am at the café.
Time to celebrate!
Rosie thinks about how it went; it's working so she can keep going with it!  She rates herself again scale 0….10
If it hadn't worked could Rosie think of a way round it? For example, her friend could come to her house and have a coffee with her or pick her up and take her out for a coffee.
Now she can plan her actions for the week ahead.