One month later Alan comes to visit Joe. Select the arrow keys to hear how Joe got on.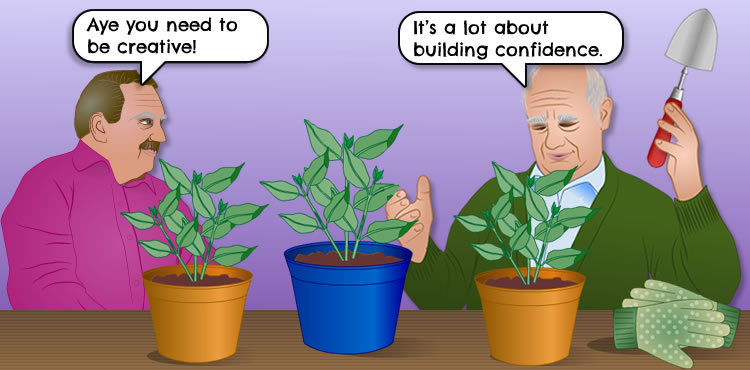 View text alternative

Scene 1
Alan: Did you get out in the garden then?
Joe: I did like you said. I asked my son to help. I used the rail at the door and practised the step with him.

Scene 2
Alan: That's great!
Joe: I am doing exercises on my own too. I am doing some planting today, come and have a look. My son put the pots on the table for me. That helps.

Scene 3 (Close up of pots on the table)
Alan: Aye you need to be creative!
Joe: It's a lot about building confidence.