Eric found it hard to get back to feeling sociable again following his stroke but he managed to with self management. Select the arrow keys to read Eric's' story.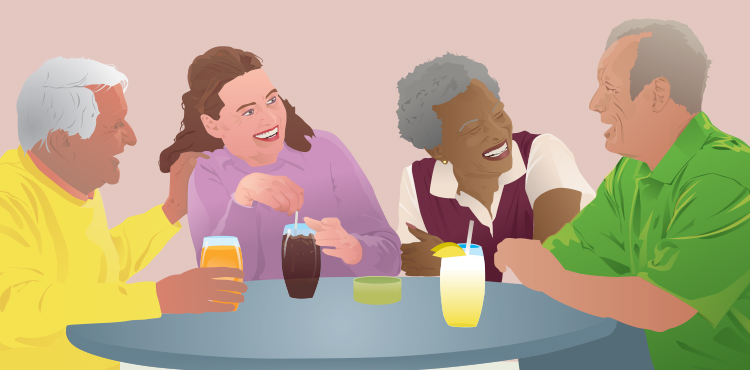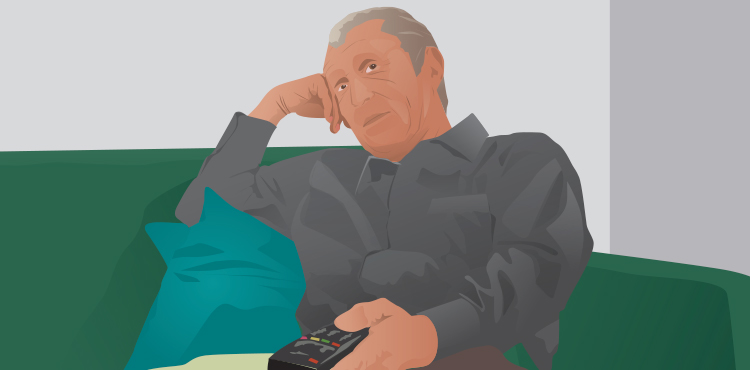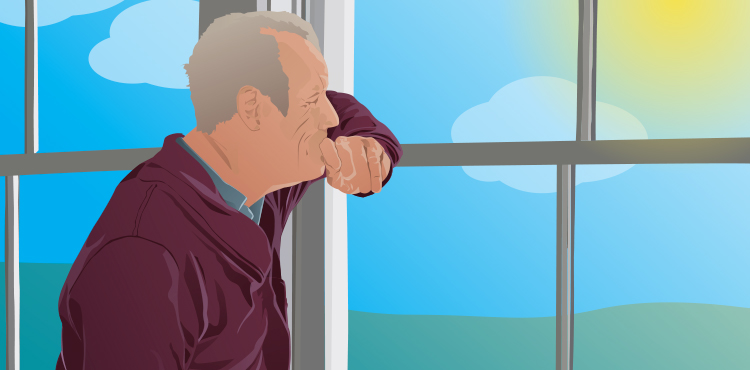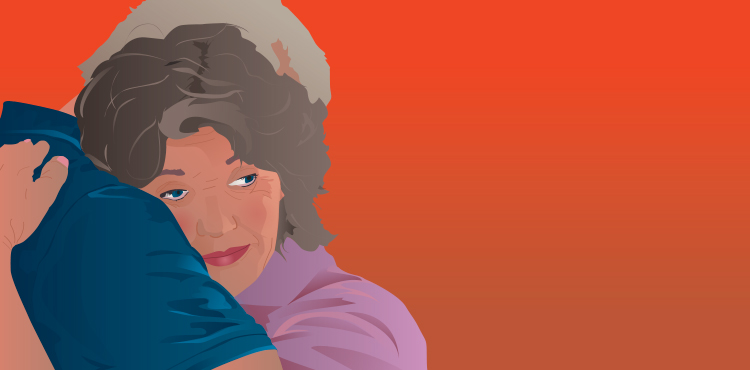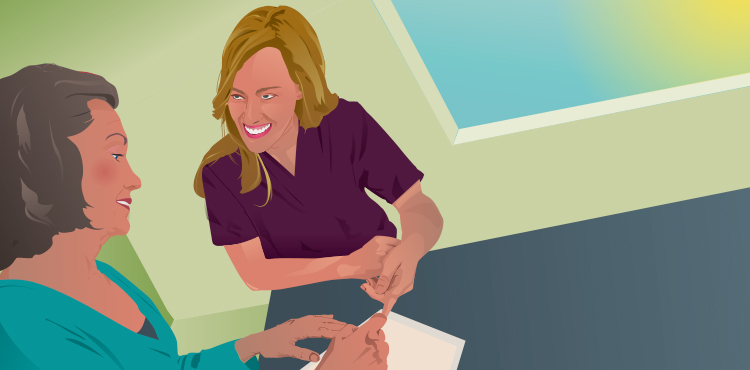 Key point
View text alternative
Prior
to his stroke Eric was a physically active man who worked as a self employed landscape gardener. He had a large social circle and was full of life.
In 2012 Eric suffered a stroke and was in hospital for four months. On returning home Eric was still unable to work and he felt he was unable to do the things socially that he had been able to do previously.
Eric found it increasingly difficult to go out resulting in very little physical activity. Eric's wife noticed that his mood had stared to deteriorate. He became less motivated and felt down that he was unable to work.
Eric's wife, Janet also felt that her mood was low – she was not used to Eric being at home every day and struggled to deal with Eric's change in mood.
Eric's stroke nurse suggested that he joined one of the local CHSS stroke groups, which would help his confidence and allow him to increase his social interaction gradually as well as providing him with more physical activity. This would also give Janet some time to herself.
Eric attended the weekly stroke groups and became more confident again in social situations. After a few months of attending the stroke group Eric decided to try volunteering at a local nursing home with gardening work. Eric felt that the goal setting allowed him to introduce different activities into his life at a pace which suited him and this also helped his relationship with Janet.
Key point
It took time for Eric to regain his confidence but with the help from attending stroke groups and speaking with others, he was able to get back to feeling himself again by setting goals.